Who is this Arsham Mirshah character?
Don't know exactly what to share…
I Love Tennis & Skiing
Honestly, if my body could handle it, all I would do is ski and play tennis every day.
Tennis is great because it's easy to organize and low cost, great cardio, and tons of fun! Not to mention the competition – gotta love winning 🙂
Skiing is a great hobby because it's risky, very fun, and you get to travel to do it!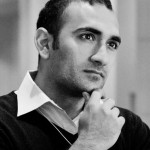 You usually going skiing with friends and/or family. AND if your as fortunate as me, you get to travel north (Canada) or west (Colorado, California) to ski!
Cooking is fun too
COOKING! – I love to cook because you can make delicious foods that are healthy. You may not realize it, but when you go out to eat, you're taking in a lot of sodium, fat, and carbs (from the excessive amounts of preservatives, butter, and oil they use to give it that "restaurant flavor"). I don't like that because my grandfather died of a heart attack before I was born (khoda beamorse) – I know my genes and don't want to follow suit.
What I Do On Weekdays
Good question… the short answer is my current Twitter bio:
WebMechanix co-founder, technical SEO, Google analytics junkie, & web dev'r who loves to ski, play tennis, cook and demonstrate ROI (in that order).
I'm going to expand on the above, but it might get boring…
WebMechanix is an SEO agency and internet marketing company in Columbia, MD (right in between Baltimore, MD & Washington DC). I am a co-founder and the technical director.
It's time to define some achronyms:
SEO = Search Engine Optimization – getting your website to be listed higher in search engines like Google, Yahoo, and Bing
Web Dev'r = short hand for Website Developer. I do NOT design websites – I make them work. Sometimes I make two online systems "talk to each other"… it's fun & challenging.
ROI = Return On Investment.  Should be pretty self-explanatory.
Sorry, that was probably kind boring…
What Else Do You Need To Know?
I'm toying with the idea of putting a page up that describes some "fun facts" which make me unique/special/different. – UPDATE 5/19/11: I did just that.
In the meantime, just contact me with questions.
Sincerely,
Arsham Mecanic Mirshah